To find out why I cover my head,
click here
. The below are pictures of some of my head coverings. These are the styles I usually wear:
This is a bandanna from Wal-Mart. I got it for one dollar. I folded the bandanna in half, and tied the ends under my hair.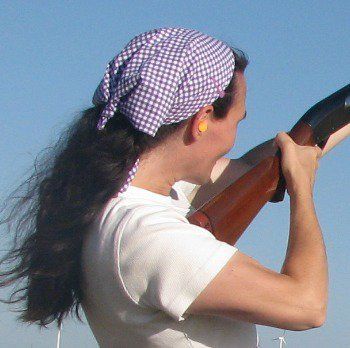 This is the same bandanna as the above. I folded it into a triangle, and tied a knot in the part that would normally be the bottom point of the triangle. I then tied the two ends under my hair.

I got this covering from the hair accessories section at a Wal-Mart. I've gotten some great coverings from Wal-Mart, Dollar Stores, and Alco.
This one is from
Garlands of Grace
.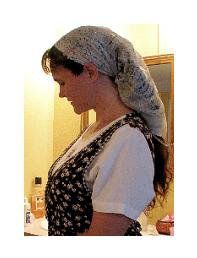 This is a tichel, but the same style can be done with a large, square scarf. Fold the tichel/scarf into a triangle, and tie the ends under your hair. It will wrap around your hair when you do this, to create the style you see in the above picture.
I secure all my head coverings on with clippie barrettes to ensure they don't fall off.